Strip Club in Athens
A Free Striptease With Your First Drink!
Welcome to the most exciting Strip Club in Athens, Gazi. At Strip Club Athens Toys, we offer you an unprecedented experience that is not comparable to any other. The best moments of nightly erotic Athens, in front of your eyes, the most pleasant girls, erotic and passionate, are waiting for you to spend the most memorable nights. At Toys Strip Club in Athens, all the dolls are your games. After your first visit, you will understand that the next one will be back here !!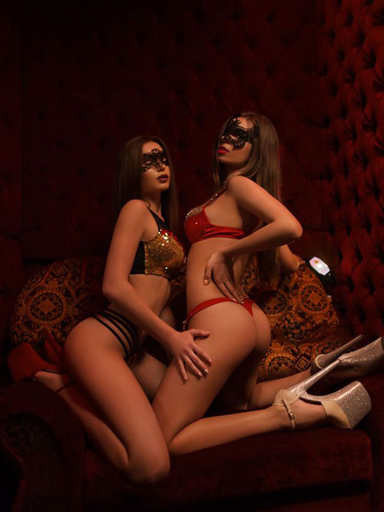 We have the real 4 reasons to choose us for your fun:
1. The best girls in Athens
2. Best Dancers
3. Best prices
4. Friendly environment
Just in the center of Athens, a quick ride on Triptolemou street 12 in Gazi, the best Strip Club in Athens Toys, a gem of nightly erotic life. With the best exotic dancers that the city can offer, Prive dances and full bars, hot girls ready for everything, you might not want to leave!
Do we have your attention? Want more information about our Strip Show in Athens? Click below for more enjoyment:
Toys Strip Club in Athens
Unique striptease pleasure
Are you thirsty for fun and pleasure! Strip club in Athens TOYS offers daily Specials drinks and a full bar for every selection, from frozen beer to the finest champagne to impress the hot girls who are eager to meet you on Tripotlemou Street in Gazi. The best drinks in your favorite striptease, the combination so irresistible that you will not want to leave!
Fun live, in front of your eyes
Beautiful women, innocent girls, wild females will play with you and lure you! Our girls, topless as they rock their bodies in front of you … the only one for you. The music for every taste will make the night roll and the unique love butterflies of the night will enchant you, time does not exist. Spend with the girl you choose in private rooms, choose your music and the way you want to spend your night at the distinct strip club of Athens Toys strip-club. Classical and contemporary music, Rock & Roll & Samba is part of the unique experience at Strip Club in Athens Toys, with special lighting and sound. Our place in Gazi and our lovely girls will be a sensual and seductive respite to forget your daily stress.
STRIP CLUB IN ATHENS TOYS
Striptease Show Triptolemou 12 in Gazi
The Gentlemans Strip Club in Athens TOYS on Triptolemou street in Gazi is known for the special presence of the prettiest girls in an elegant atmosphere. Our girls are friendly, and offer professional adult entertainment, a service that only you can find in our own striptease. Do you have a special request? You can contact us and one of our people will respond directly to your needs. We are here to serve you !
Register and enter in the Game
Sign up and enter the unique offer for a VIP ticket from the TOYS Striptease Club
Toys Strip Club in Athens